Team Profiles
Missy Gaffney, Spa Director/Owner, Esthetician & Makeup Artist
After High School Missy attended The University of Rhode Island and obtained a Bachelors Degree in Textiles, Merchandising and Design. She then pursued a career in the garment industry in New York City. Years later, she realized her passion for Esthetics and decided to enroll at The Catherine Hinds Institute where she graduated with a certificate in Advanced Esthetics. Missy practiced Esthetics for over twelve years and in 2008, she opened The Skin & Body Spa. She is currently the Spa Director, but also takes clients two days a week. She has a passion for helping clients achieve their goals and loves building relationships with them. She offers facials, chemical peels, Venus Freeze Skin Tightening & Wrinkle Reduction, IPL Services, cryo-therapy, waxing, threading, tinting and makeup. In November of 2015, Missy and her husband Sean, opened The Hair Company by The Skin & Body Spa right next door to the spa. It was a natural progression for them as many spa clients were asking for hair services. They are so proud to employ some of the bests Hair Stylists, Estheticians, Nail Technicians and Massage Therapists in the industry. They strive not only to exceed expectations with their hair and beauty services, but with their client relationships as well.
---
Sean Gaffney, Salon Director/Owner
Sean brings over 20 years of business operations, management, and marketing experience to both the Salon and the Spa. While in college he worked as a Computer Operations Specialist and later became a leading Sales Executive selling corporate software solutions. He is a graduate from the University of Massachusetts (Lowell) with a Bachelor of Science in Business Administration and a major in Management Information Systems.
After excelling as a Sales Executive for several high tech companies Sean later started Mobility Software as the CEO and then IMSYS Corporation as the VP of Sales. During his high tech career he was also recruited to implement a growth strategy plan for nSight as the VP of Sales. Sean's first and foremost rule of building a successful business starts with customer satisfaction and appreciation.
He also serves his home town community as a Volunteer/Call Firefighter. Having graduated from the NH Fire Academy first in 2010 and again in 2012, he continues to improve his skills as a First Responder.
---
Meaghan Detterman, Chief Operating Officer
Photo and bio coming soon!
---
Sarah Morse, Salon & Spa Manager
After graduating from UNH with a degree in marketing and management, Sarah followed her passion for wellness and beauty by attending Bobbi Brown's Professional Makeup Artistry Course at Emerson College. She was a Bobbi Brown Makeup Artist for 4 years and is certified in Bobbi's Makeup Lessons. She loved teaching her clients how to be their own artist and making them feel truly beautiful inside and out. She is also a certified Health Coach through the Institute of Integrative Nutrition, certified in Reiki Level I, animal Reiki, and canine massage (her fiancé is a Vet!). She has worked in various management positions and is excited to be the Manager here for The Skin and Body Spa and The Hair Company- combining her passions for wellness, beauty, and customer experience, with a great team. When she's not at work, you'll find Sarah doing Physique 57 (Barre inspired workouts) and Beachbody workouts, working on her health coaching and Barre certification, staying up to date on clean-beauty trends, and spending time with her friends, family, and her cat Jake!
---
Michele Gonzalez, Lead Esthetician, Makeup Artist & Nail Technician
Michele graduated from The Laird Institute of Spa Therapy in May of 2011 with an Advanced Esthetic Certificate. In the fall of 2011 she received a nail license and an instructing license and has been teaching both since then! Michele enjoys learning the science behind skin care and seeing real results in the skin with the proper treatment. She has a commitment to continuing her education in her field and likes to attend classes regularly to learn new techniques and industry bests. When Michele is not taking clients at the spa, she enjoys being outdoors with her husband and 2 boys.
---
Brenda Fariole, Esthetician & Makeup Artist
Brenda began her career as a professional dance instructor teaching both children's classes as well as American Style Ballroom and Latin dance. She has always had a passion for esthetics and in the summer of 2005 decided to make a lifelong dream come true. She attended the Catherine Hinds Institute of Esthetics where she received her license to practice Esthetics and Make-up. Brenda continues her education by attending classes and seminars in the industry. Suffering from Rosacea herself, Brenda is passionate about helping clients with this unfortunate skin disorder. Brenda's services include facials, waxing and make-up artistry.
---
Jain Coveney, Esthetician & Makeup Artist
A graduate of Elizabeth Grady School of Esthetics, the art and science of Skin Care and Makeup Artistry have been passions of Jane's for more than a decade. Her approach to skin care includes holistic and scientific therapies and as a former Aesthetic Instructor, skin care Salon Owner and Clinical Aesthetician she has enjoyed a variety of outlets for treating all ages and skin conditions. Jain has been an esthetician since 1993.
---
Danielle Laroussi, Esthetician & Makeup Artist
Becoming an Esthetician was a natural choice for Danielle who graduated in Advance Esthetics from Laird Institute of spa therapy in 2009. Having her mother in the industry, Danielle was exposed to the importance of healthy skin at a young age as well the creativity behind make up artistry. Struggling herself with adult cystic acne in her early 20′s, Danielle's passion only grew! Danielle continues to attend and receive certifications from many educational classes enhancing her skin care knowledge. Her understanding in the science of esthetics allows her to recommend the most effective products for optimum results. From dealing with the toughest acne problems to really educating her clients on how to build up their own skin tissue and truly addressing the needs of ultimate anti aging; Danielle does it all. Also an expert in Eyebrow shaping and make up artistry, Danielle can help you master any look from simple everyday looks to camouflaging make up as well as event and bridal! "I love teaching my clients that with the right make up you can help make your skin look and feel healthier, and there is truly nothing better then putting my brides at ease and having them feel confident they will look their absolute best on their big day!"
---
Andrea Higgins, Esthetician & Makeup Artist
Andrea has always had a love for art, beauty, makeup and skin. She began her career as a Graphic Artist but after her first child was born she had the desire to go to school for Esthetics. It wasn't until 2012 that she decided to live her dream and attend Catherine Hinds Institute of Esthetics. She is very passionate about helping clients achieve their goals for their skin. Makeup is her new medium and she enjoys making women look beautiful. Andrea continues to attend workshops and classes to stay fresh and updated in the beauty industry.
---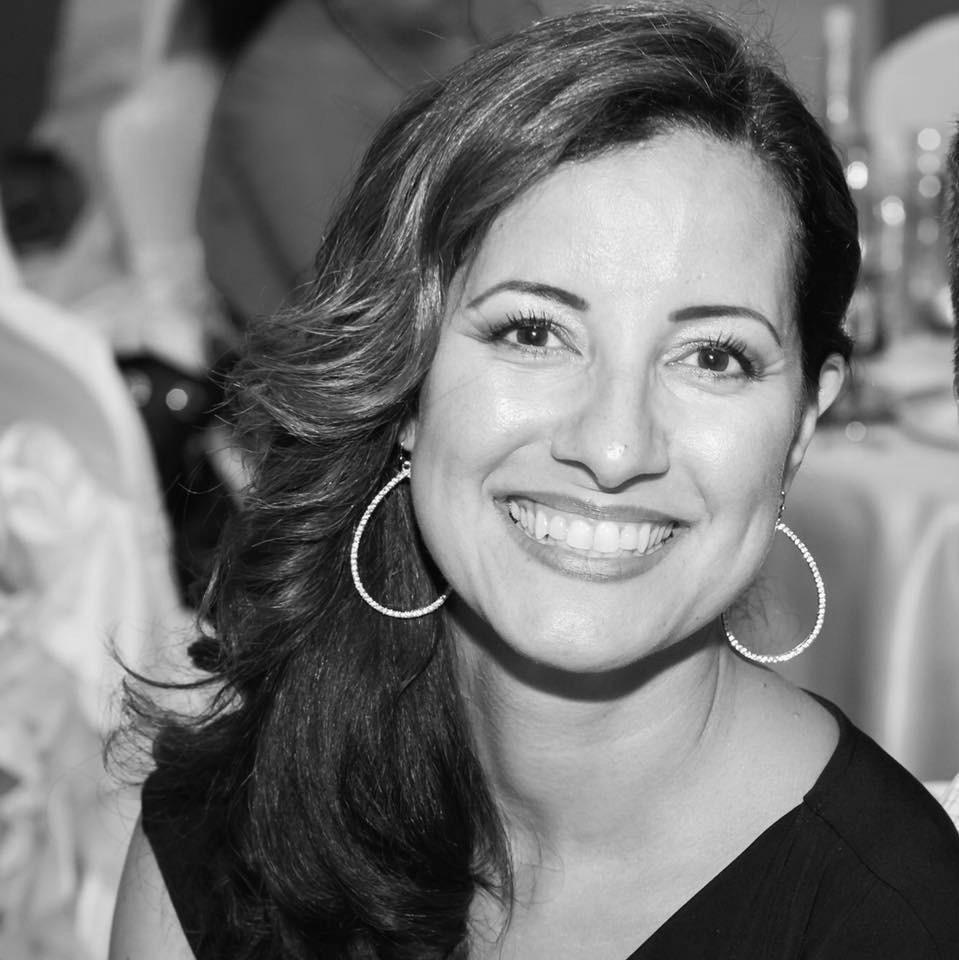 Natalie Lunati, Esthetician & Makeup Artist
Natalie attended Catherine Hinds institute of Esthetics where she received a certificate in advanced esthetics in 1994. For over 20 years she has worked in the Spa Industry, fully understanding the inner workings of the business from management to hands on.As a seasoned aesthetician who has also worked in a dermatologist office for two years, she brings to us her professionalism and skincare knowledge. Natalie enjoys working closely with clients to meet their individual skincare and beauty needs.
---
Kristin Erickson, Esthetician & Makeup Artist
Kristin is a 2007 graduate of Michael's School of Hair Design and Esthetics, where she graduated with top honors. Her love for the beauty industry has only grown over time. Kristin has advanced training in ultrasonic facials and has specialized in them for the last five years. She has a true passion for creating customized skin care routines for her clients, allowing them to maximize their results from every treatment. In addition to skin care, Kristin has been a staple in the wedding makeup business since graduating. She loves to be part of the bride's big day. With over ten, busy years of experience with weddings, she knows just how to make the bride feel relaxed and confident on their special day!
---
Mackenzie Robert, Marketing Manager, Esthetician & Makeup Artist
AMackenzie graduated from Belmont University in Nashville, TN in 2014 where she obtained a Bachelors Degree in Entertainment Industry Studies, Public Relations and Journalism. While in school she gained experience in the music industry working in PR & marketing at Show Dog – Universal Music, Sony Music and Big Yellow Dog Music Publishing. Post graduating, she worked as Communications Director for the Nashville Film Festival. She worked on marketing campaigns for including Jason Aldean, The Brother's Osbourne, Meghan Trainor, and The Lumineers among others. Part-time she did styling and makeup design for names including, Hunter Hayes (2015 CMA Awards), Kacey Musgraves (2014 Billboard Music Awards), and Daniel Bradberry ("Danielle Bradberry" album art), among others. Through this, and her volunteer work at the Children's Hospital at Vanderbilt, she acknowledged her true passion of bridging esthetics and wellness. After long contemplation and a few serendipitous life moments, she enrolled at the Institute of Skin Science in Stratham, NH. She then graduated with a certificate in Esthetics while simultaneously training at a medical aesthetic facility. Mackenzie's mission is to inspire and heal confidence and overall well-being through the art and science of esthetics. She is passionate about her client relationships and offers facials, chemical peels, microdermabrasion, dermalinfusion, dermaplaning, waxing, brow shaping, brow/lash tinting, lash lifting, personalized skincare plans, and makeup.
---
Meredith Andrada, Esthetician & Makeup Artist
Bio coming soon.
---
Lisa Tarbox, Massage Therapist
Lisa has always had a passion for massage, but wasn't able to fulfill her dream of leaving the corporate world and becoming a massage therapist until 2007 she she graduated from the Seacoast Career School. She firmly believes that massage therapy helps the body be at it's best. Before becoming a massage therapist she had been amazed how massage was able to aid in the recovery of a car accident she was in. Lisa also has a background in body building and mixed martial arts. Her specialties are Deep Tissue, Hot Stone, Sports, Pre-Natal and Swedish Massage. Lisa is a very nurturing person that loves to help her clients achieve their goals.
---
Leslie Hinspeter, Massage Therapist
Leslie graduated Magna Cum Laude with a Certificate in Massage Therapy from New Hampshire Community Technical College in 2007. Her continuing education courses have focused on Myofacial Release Mobilization and Sports Massage Therapy. She became a Reiki Practitioner under the guidance of John and Lourdes Gray at the center of Reiki Healing in Rindge, NH in 2006. Leslie has been actively providing bodywork since 2005 to meet client needs for relaxation, stress, and pain management; specializing in deep tissue massage that offers pain relief and sedative qualities for self healing. Each massage is custom designed to provide a well balanced session and committed to the highest level of professionalism, quality, and genuine interest in your well being. My leisure pursuits include outdoor activities with my children, traveling, and photography. I am an avid hiker and currently working on completing the NH 48– 4,000 footer list!
---
Dawn Wason, Massage Therapist
Dawn graduated from Seacoast Career School in 2011. Coming from the legal field Dawn found massage therapy much more fulfilling. She specializes in deep tissue, trigger point and sports massage. Dawn was the runner up for Best Massage Therapist in the Nashua Telegraph Best of Contest 2018.
---
Gail DellaCroce, Massage Therapist
As a 2001 Graduate of New Hampshire Technical College, Gail brings over 12 years experience to The Skin & Body Spa. She is nationally certified in massage and bodywork by The NCBTMB. Gail loves to take the time to customize each client's massage by using techniques including neuromuscular, myofacial release and Lomi Lomi (Hawaiian massage). Gail is passionate about healing the whole person. As a certified Reiki Master, she offers the calm and healing effects of Reiki along with massage to help her clients. During her leisure time, Gail is enjoying many outdoor activities; most likely with her two grandchildren.
---
Deb Freeman, Massage Therapist
Deborah has been a registered nurse for many years and a licensed Massage Therapist since 2006. Deb understands the roll stress and tension plays in our everyday lives and it's effects on our overall health and well being. She strongly believes that our mind and body function as one. Deb treats each client on an individual basis by using a combination of eastern and western techniques to achieve their needs. These include Somatic Relaxation, Neuro Muscular Deep Tissue, Sports Massage, Pre-natal, Swedish, with head/neck & upper body a particular specialty. Her personal interests are cross-country skiing, kayaking, music and watercolor painting as well as three children and family being the foundation of her life.
---
Donna Tonks, Massage Therapist
Donna graduated from The New Hampshire Institute for Therapeutic Art in 2014. She is certified in Integrative Manual Therapy and Orthopedic Massage, Trigger Pointing, Cupping Massage, Thai Massage, Injury Assessment, Sports Massage, Neuromuscular Therapy, Trigger Point Therapy and Swedish Massage. She will soon be certified in Singing Bowl Vibrational Sound Therapy as well. Donna believes that integrative manual therapy can help facilitate the body for self healing. From the start of your session, she carefully listens and evaluates any unique issues you might be facing, and if necessary may adjust the massage to meet your individual needs. She has a thirst for figuring out what is happening in the body and musculature and then finds the best methods to address the problem. Her clients have reported increased range of motion, pain reduction, increased level of comfort, and improvements in level of sleep. As a professional, Donna is caring, intuitive and can help with a variety of injuries.
She is constantly expanding her skill set and education and is a Hot Yoga instructor as well. Family is her passion. She and her husband are currently empty-nester's to four dynamic children. She loves nature, hiking, bicycling, sailing, photography and Zentangle.
---
Nicole Nigro, Massage Therapist
Nicole has over six years of experience specializing in Massage Therapy, Craniosacral Therapy and Reiki. After graduating from The Massage School in 2011, she gained professional experience in both Colorado and California before coming to New Hampshire. Her national exposure has created a unique style that she brings to each session.
Nicole enjoys working with clients to discover their individual needs, including stress reduction, pain relief, and mobility. She can then work to enhance their bodies' own healing abilities and promote overall well-being of body and mind through her techniques. She has recently begun a journey into nursing in order to further her ability to facilitate healing and promote optimal health.
---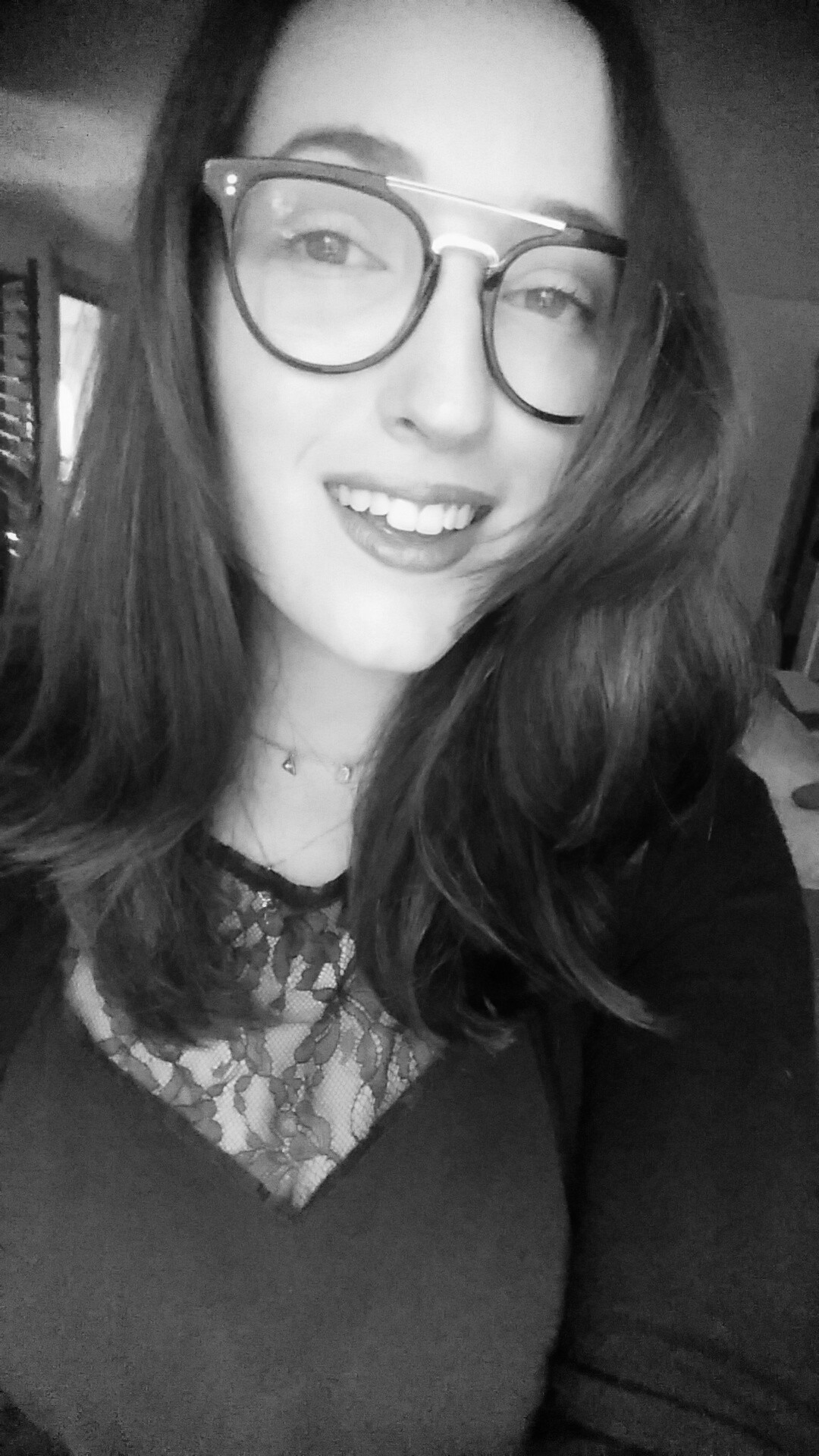 Nikki Olson, Massage Therapist
Nikki graduated from the Nashua Community College Massage Therapy program in 2014. She became a massage therapist because helping people always brought her joy. Using knowledge of Swedish and Deep Tissue techniques, she seeks to provide an ideal massage for each client; whether it be for relaxation, pain relief, or a bit of both! She takes pride in facilitating the "me" time that all of us need and deserve to promote overall wellness. She looks forward to continuing her education and learning about other massage modalities. In her free time Nikki enjoys time with her daughter, reading on her nook, Netflix, and learning about natural remedies.
---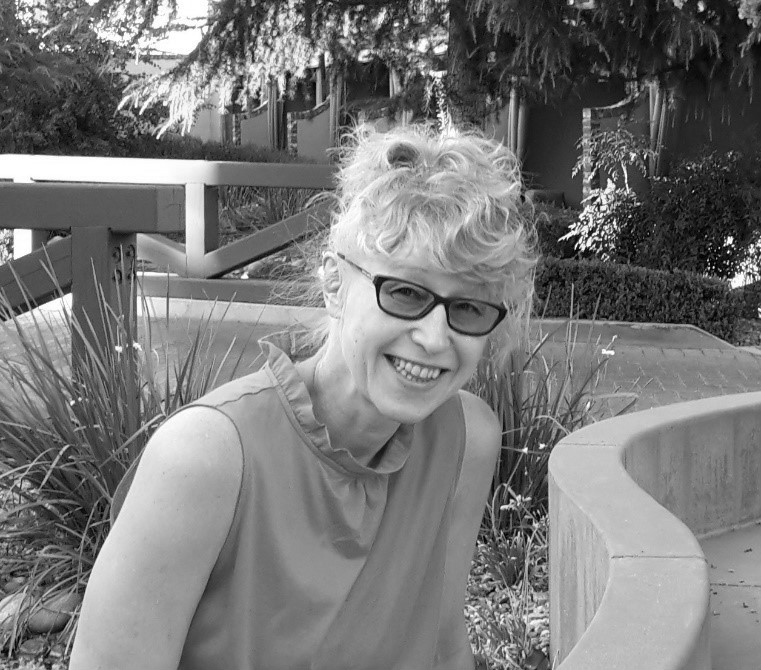 Katerina Ludlow, Massage Therapist
Aside from her career in accounting and finance, Katerina also enjoys being a Massage Therapist. She graduated from North Eastern Institute of Whole Health in 2008 and has been working part-time as a Massage Therapist ever since. Knowing that Massage Therapy is an art as well as a science, she is continuously taking classes and learning new techniques and skills. Katerina believes in natural healing and using a holistic approach. She loves the quiet and relaxing atmosphere of massage sessions as well as opportunities to help and give a great experience to clients; each of them unique and special. Being a fitness fan and a very active person, she believes that massage sessions as well as any good-for-you activities, should be consistent, regular and enjoyable for a person. Katerina specializes in many modalities, her favorite are Mana-Lomi (Hawaiian style bone-deep yet gentle technique), Lomi-Lomi (a part of ancient Hawaiian restorative healing system), Hot Stone massage, Restorative Stretching and many others.
---
Kevin Coyle, Massage Therapist
Kevin graduated from the Nashua Community College Massage Therapy program in 2019. He is also a veteran and retired from the U. S. Coast Guard in 2013 and brings 20+ years of healthcare and emergency medical services experience to the massage profession. Helping others restore balance to their body, mind and spirit is a natural extension of his military career. Kevin's interests include Swedish, Deep Tissue, and Relaxation massage. His goal is to make each client experience the very best it can be by tailoring it to their individual needs.
Kevin also has a Bachelor of Science in Business Administration from East Carolina University and a Master of Science in Quality Systems Management from The National Graduate School. In his free time Kevin enjoys anything the great outdoors has to offer including hiking, kayaking and skiing. He also enjoys sports, music, theatre and reading. Kevin also volunteers with New England Brittany K-9 Rescue and assists with the transportation and care of Brittany's to their temporary foster and forever homes throughout New England.
---
Cindy Cote, Lead Nail Technician
Cindy graduated from The Laird Institute for Spa Therapy in 2011 with a certificate in Nail Technology. She is passionate about continuing education and takes classes regularly to stay current with trends and nail design and is CND Shellac Certified. Cindy recently followed her dream of becoming an Esthetician and is a graduate from The Laird Institute of Spa Therapy with a certificate in Esthetics. She feels fortunate to have a career where she can help make people happy and feel good about themselves.
---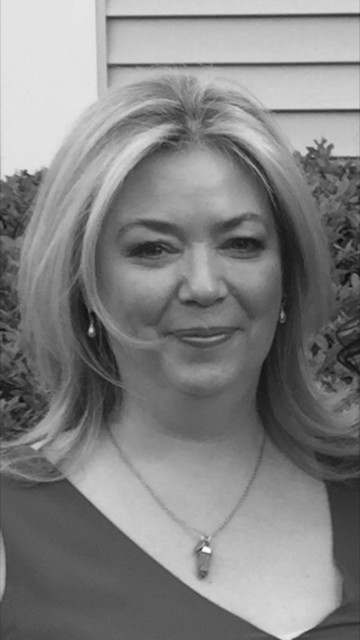 Denise Sitar, Nail Technician
Denise is a 2006 graduate of the Lowell Academy for nails. She has also earned certificates in Expert Nail Enhancement, Basic Nail Art and a diploma in Advanced Esthetics. She has a passion for art and giving her clients a relaxing, calming experience.
---
Brook Martello, Nail Technician
Brook Martello has been in the beauty industry for almost 20yrs. 12 of those as a nail tech! She feels that your experience is just as important as the service you receive. When you are in her chair expect impeccable nails and great conversation! As a Certified CND Shellac expert she is going to be just as concerned about your nail health as she is with the shape and color your choose!
---
Kimberly Ayala, Nail Technician
Kimberly developed a love of the beauty industry when she was in high school and later enrolled at The Laird Institute of Spa Therapy to become a licensed Nail Technician. She joins The Skin & Body Spa with so much excitement and desire to make her clients happy. Kimberly is always searching for continuing education opportunities to build upon her skills as a Nail Technician.
---
Ginny Donaghy, Nail Technician
Ginny's bio coming soon!
---
Erin Untiet, Nail Technician Apprentice
Erin's bio coming soon!
---
Allison Marshall, Spa Guest Relations Lead
---
Sarah Higgins, Salon Guest Relations Lead
---
Jillian Humphrey, Guest Relations
---
Hannah Aster, Guest Relations
---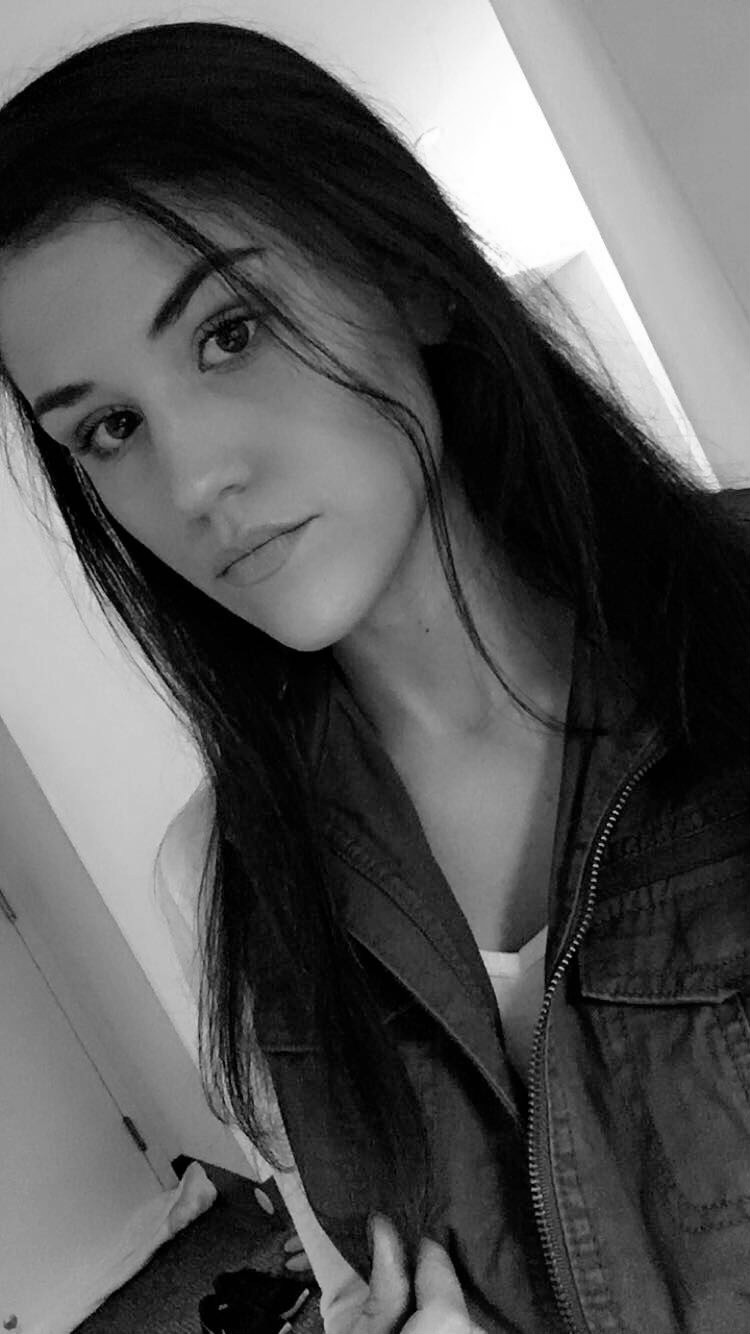 Jennie Breen, Guest Relations
---
Taylor Cook, Guest Relations
---
Shelbeigh Campbell, Guest Relations
---
Ashley Dillworth, Guest Relations
---
Ezgi Tamer, Guest Relations
---
Meghan O'Keefe, Guest Relations