Team Profiles
Missy G. – Spa Director/Owner, Esthetician & Makeup Artist
After High School Missy attended The University of Rhode Island and obtained a Bachelors Degree in Textiles, Merchandising and Design. She then pursued a career in the garment industry in New York City. Years later, she realized her passion for Esthetics and decided to enroll at The Catherine Hinds Institute where she graduated with a certificate in Advanced Esthetics. Missy practiced Esthetics for over twelve years and in 2008, she opened The Skin & Body Spa. She is currently the Spa Director, but also takes clients two days a week. She has a passion for helping clients achieve their goals and loves building relationships with them. She offers facials, chemical peels, Venus Freeze Skin Tightening & Wrinkle Reduction, IPL Services, cryo-therapy, waxing, threading, tinting and makeup. In November of 2015, Missy and her husband Sean, opened The Hair Company by The Skin & Body Spa right next door to the spa. It was a natural progression for them as many spa clients were asking for hair services. They are so proud to employ some of the bests Hair Stylists, Estheticians, Nail Technicians and Massage Therapists in the industry. They strive not only to exceed expectations with their hair and beauty services, but with their client relationships as well.
---
Sean G. – Salon Director/Owner
Sean brings over 20 years of business operations, management, and marketing experience to both the Salon and the Spa. While in college he worked as a Computer Operations Specialist and later became a leading Sales Executive selling corporate software solutions. He is a graduate from the University of Massachusetts (Lowell) with a Bachelor of Science in Business Administration and a major in Management Information Systems.
After excelling as a Sales Executive for several high tech companies Sean later started Mobility Software as the CEO and then IMSYS Corporation as the VP of Sales. During his high tech career he was also recruited to implement a growth strategy plan for nSight as the VP of Sales. Sean's first and foremost rule of building a successful business starts with customer satisfaction and appreciation.
He also serves his home town community as a Volunteer/Call Firefighter. Having graduated from the NH Fire Academy first in 2010 and again in 2012, he continues to improve his skills as a First Responder.
---
Steven F. – Salon & Spa Manager
Steven offers more than 20 years of management, customer service and leadership experience to The Skin & Body Spa and The Hair Company. After completing the Hospitality Management program at Johnson and Wales University, he went right into the workforce within the industry at a 5-star hotel & resort just outside of NYC. After several years working in the hotel industry, he branched out to explore other industries and areas of interest to him. He explored positions in retail, event management and even as a manager at a Starbucks. The salon & spa industry became an opportunity that was never considered but eventually proved to be the exact career change he needed and truly loved. His simple goals are to provide excellent customer service, not only to guests but the entire team working with him. Steven's focus is always to make sure guests receive the best experience possible. Leading by example, Steven coaches his team to understand their client's needs in order to give them the best service possible. One thing that has always allowed him to be a true leader with every team he has worked with is that he too is a guest and always puts himself in your shoes to fully understand what you need, want and expect. The reputation within not just the industry, but the community, is one of high standards, respect and loyalty in everything he does. Combined with his creative approach on making the salon & spa's operations run smoothly and efficiently, he strives to empower the entire team to exceed expectations. Steven has worked in the community with non-profit organizations like: Habitat for Humanity, Breast Cancer Foundation, Food Bank of RI, Clean Water Fund of Massachusetts, Hello Gorgeous and American Parkinson's Disease Association to name just a few.
---
Brenda F. – Esthetician & Makeup Artist
Brenda began her career as a professional dance instructor teaching both children's classes as well as American Style Ballroom and Latin dance. She has always had a passion for esthetics and in the summer of 2005 decided to make a lifelong dream come true. She attended the Catherine Hinds Institute of Esthetics where she received her license to practice Esthetics and Make-up. Brenda continues her education by attending classes and seminars in the industry. Suffering from Rosacea herself, Brenda is passionate about helping clients with this unfortunate skin disorder. Brenda's services include facials, waxing and make-up artistry.
---
Jain C. – Esthetician & Makeup Artist
A graduate of Elizabeth Grady School of Esthetics, the art and science of Skin Care and Makeup Artistry have been passions of Jane's for more than a decade. Her approach to skin care includes holistic and scientific therapies and as a former Aesthetic Instructor, skin care Salon Owner and Clinical Aesthetician she has enjoyed a variety of outlets for treating all ages and skin conditions. Jain has been an esthetician since 1993.
---
Andrea H. – Esthetician & Makeup Artist
Andrea has always had a love for art, beauty, makeup and skin. She began her career as a Graphic Artist but after her first child was born she had the desire to go to school for Esthetics. It wasn't until 2012 that she decided to live her dream and attend Catherine Hinds Institute of Esthetics. She is very passionate about helping clients achieve their goals for their skin. Makeup is her new medium and she enjoys making women look beautiful. Andrea continues to attend workshops and classes to stay fresh and updated in the beauty industry.
---
Mackenzie R. – Esthetician & Makeup Artist
Mackenzie graduated from Belmont University in Nashville, TN in 2014 where she obtained a Bachelors Degree in Entertainment Industry Studies, Public Relations and Journalism. While in school she gained experience in the music industry working in PR & marketing at Show Dog – Universal Music, Sony Music and Big Yellow Dog Music Publishing. Post graduating, she worked as Communications Director for the Nashville Film Festival. She worked on marketing campaigns for including Jason Aldean, The Brother's Osbourne, Meghan Trainor, and The Lumineers among others. Part-time she did styling and makeup design for names including, Hunter Hayes (2015 CMA Awards), Kacey Musgraves (2014 Billboard Music Awards), and Daniel Bradberry ("Danielle Bradberry" album art), among others. Through this, and her volunteer work at the Children's Hospital at Vanderbilt, she acknowledged her true passion of bridging esthetics and wellness. After long contemplation and a few serendipitous life moments, she enrolled at the Institute of Skin Science in Stratham, NH. She then graduated with a certificate in Esthetics while simultaneously training at a medical aesthetic facility. Mackenzie's mission is to inspire and heal confidence and overall well-being through the art and science of esthetics. She is passionate about her client relationships and offers facials, chemical peels, microdermabrasion, dermalinfusion, dermaplaning, waxing, brow shaping, brow/lash tinting, lash lifting, personalized skincare plans, and makeup.
---
Taylor S. – Esthetician & Makeup Artist
Taylor became an Esthetician in 2019 after taking a 1200 hour master esthetics program through Catherine Hinds Institute of Esthetics. Before going to Catherine Hinds, Taylor worked full time at a Day Care center and loved taking care of children, but soon realized she had a love of skin care and wanted to help people feel good about themselves. Taylor loves working as an Esthetician because she feels she can truly impact someone's life just by spending an hour with them and giving them that time to unwind, decompress and feel good about doing something for themselves. She is passionate about educating her clients on a treatment plan that would be best for them as well as a proper home care routine as she feels that it is the most important part of taking care of your skin. In her free time, Taylor loves to spend quality time with her friends and family as they are so important to her.
---
Jessica S. – Esthetician & Makeup Artist
Jessica graduated from the Catherine Hinds Institute Master Esthetics Program in 2003 and is highly trained in a vast range of skilled waxing and skin treatments. Knowing the importance of education in the industry that is always growing and advancing, she has always had a strong focus on continued education and training. Jessica chose the beauty industry because she is passionate about skincare, loves meeting people and helping them feel and look their best. Her many years of hands on experience as a trusted esthetician makes her ability to get you a perfect brow for your eye shape, or can make you comfortable and relaxed during what can be a nerve-wracking first wax. If you are feeling nervous about trying a more advanced peel or dermaplane treatment, Jessica will take the time to make sure you are at ease with your choice that best fits your needs. Whether you are looking for a new skin care routine that will change or maintain your skin health or just a relaxing day at the spa, her knowledge, experience and meticulous eye for detail will ensure your trip to the spa a top notch experience every time.
---
Tessa G. – Esthetician & Makeup Artist
Tessa Graduated from the Laird Institute of Spa Therapy in 2015 and has been practicing as a licensed Esthetician for 5 years. Tessa feels she was born to bring out her client's natural beauty and connect with others. She loves to pamper and truly make every one of her clients feel amazing in their own skin. She loves to live by the words "the best foundation is healthy glowing skin". The past 5 years Tessa has worked at several spas, and had the opportunity to travel to Texas, North Carolina, and Tennessee and grow her knowledge in Esthetics. She has a true passion for makeup and is especially proud of her bridal makeup experience, and helping brides glow on their special day. Seeing their smile full of joy makes her feel so good. Tessa is constantly looking for continued growth and education she feels it is important to stay up with today's research and technology. She is also working toward her goal of becoming a master lash artist. Along with makeup and lashes, Tessa loves to do fast but efficient waxing services and facials filled with tranquility and healing. Every part of Esthetics is her favorite; she is certified in all facials, waxing, brow shaping, tash lifts, tinting, advanced skin treatments, body treatments, pedicures, and manicures. In her free time, Tessa loves to be creative and enjoys painting, cooking as well as making crafts. One of her favorite things to do is decorate her home with different varieties of plants. Tessa also takes time to share products, fun beauty tips and tricks and educate others on how to best take care of their skin with her beauty page on social media.
---
Kat T. – Esthetician & Makeup Artist
Kat has been a licensed esthetician for four years. She entered the spa world as part of a spa's guest services team and her passion for esthetics sparked from there. She strongly believes that educating her clients on skincare and a treatment plan is the first step to great skin and she utilizes holistic and scientific research for optimal results. She loves making long lasting connections and understanding each persons needs to help them feel beautiful inside and out. She attended classes at the Catherine Hinds Institute and firmly believes that ongoing education is a must with all the new and exciting technology esthetics has to offer. She specializes in brow shaping, customizable facials, advanced skin care treatments, waxing, lash and brow tinting and lash lifts.
---
Izeta S. – Esthetician & Makeup Artist
Izeta graduated from Michael's School of Hair Design and Esthetics where she was trained in makeup, facial and body waxing, facials, body treatments, dermasound, high frequency, eyelash and eyebrow tinting, eyelash lifting and chemical peels. She then continued with her education and received her Eyelash Extension Certification with Lavish Lashes. Izeta is extremely dedicated and precise which makes doing eyelash extensions come naturally to her. She enjoys working with clients, educating them and making them feel great about their skin! It truly makes Izeta's heart happy when her clients are pleased with the services she provides for them! Outside of work, Izeta is a busy soccer mom to three little boys that keep her on her toes all the time!
---
Lisa T. – Massage Therapist
Lisa has always had a passion for massage, but wasn't able to fulfill her dream of leaving the corporate world and becoming a massage therapist until 2007 she graduated from the Seacoast Career School. She firmly believes that massage therapy helps the body be at it's best. Before becoming a massage therapist she had been amazed how massage was able to aid in the recovery of a car accident she was in. Lisa also has a background in bodybuilding and mixed martial arts. Her specialties are Deep Tissue, Hot Stone, Sports, Pre-Natal and Swedish Massage. Lisa is a very nurturing person that loves to help her clients achieve their goals.
---
Dawn W. – Massage Therapist
Dawn graduated from Seacoast Career School in 2011. Coming from the legal field Dawn found massage therapy much more fulfilling. She specializes in deep tissue, trigger point and sports massage. Dawn was the runner up for Best Massage Therapist in the Nashua Telegraph Best of Contest 2018.
---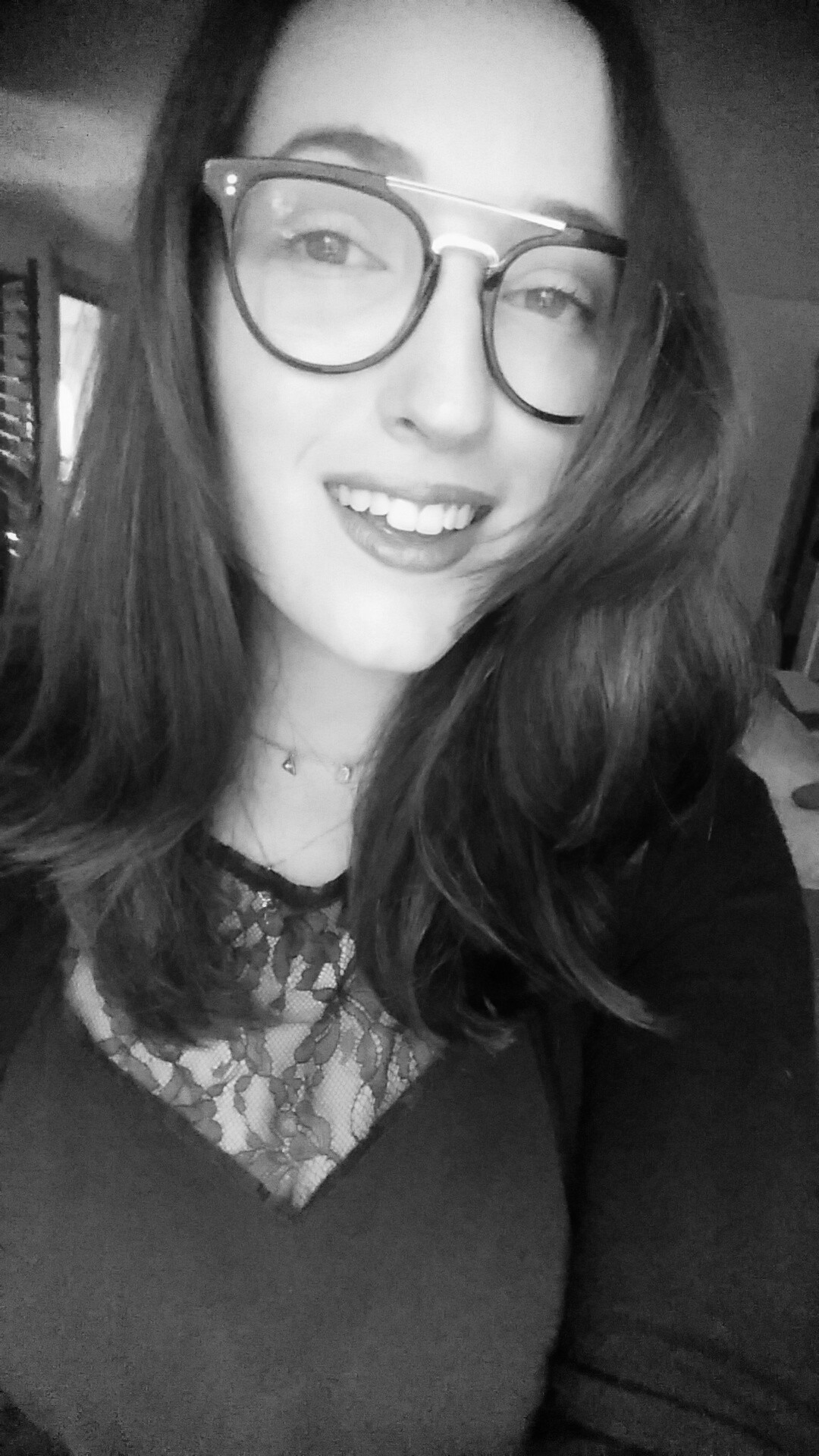 Nikki O. – Massage Therapist
Nikki graduated from the Nashua Community College Massage Therapy program in 2014. She became a massage therapist because helping people always brought her joy. Using knowledge of Swedish and Deep Tissue techniques, she seeks to provide an ideal massage for each client; whether it be for relaxation, pain relief, or a bit of both! She takes pride in facilitating the "me" time that all of us need and deserve to promote overall wellness. She looks forward to continuing her education and learning about other massage modalities. In her free time Nikki enjoys time with her daughter, reading on her nook, Netflix, and learning about natural remedies.
---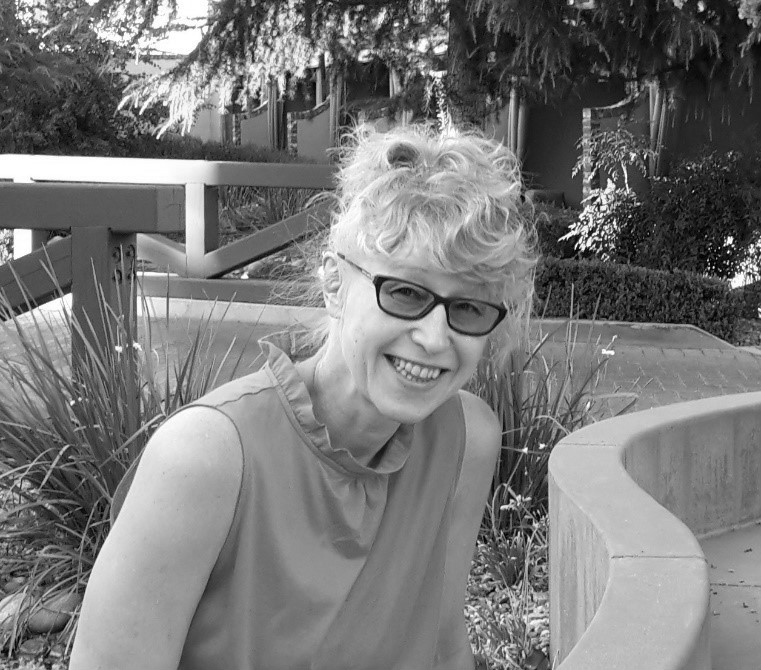 Katerina L. – Massage Therapist
Aside from her career in accounting and finance, Katerina also enjoys being a Massage Therapist. She graduated from North Eastern Institute of Whole Health in 2008 and has been working part-time as a Massage Therapist ever since. Knowing that Massage Therapy is an art as well as a science, she is continuously taking classes and learning new techniques and skills. Katerina believes in natural healing and using a holistic approach. She loves the quiet and relaxing atmosphere of massage sessions as well as opportunities to help and give a great experience to clients; each of them unique and special. Being a fitness fan and a very active person, she believes that massage sessions as well as any good-for-you activities, should be consistent, regular and enjoyable for a person. Katerina specializes in many modalities, her favorite are Mana-Lomi (Hawaiian style bone-deep yet gentle technique), Lomi-Lomi (a part of ancient Hawaiian restorative healing system), Hot Stone massage, Restorative Stretching and many others.
---
Kevin C. – Massage Therapist
Kevin graduated from the Nashua Community College Massage Therapy program in 2019. He is also a veteran and retired from the U. S. Coast Guard in 2013 and brings 20+ years of healthcare and emergency medical services experience to the massage profession. Helping others restore balance to their body, mind, and spirit is a natural extension of his military career Kevin's interests include Swedish, Deep Tissue, and Craniosacral Therapy (CST). His goal is to make each client experience the very best it can be by tailoring it to their individual needs.
In his free time, Kevin enjoys anything the great outdoors has to offer including hiking, kayaking, and skiing. He also enjoys sports, music, theatre, and reading. Kevin also volunteers with New England Brittany K-9 Rescue and assists with the transportation and care of Brittany's to their temporary foster and forever homes throughout New England.
---
Kim A. – Lead Nail Technician
Kim developed a love of the beauty industry when she was in high school and later enrolled at The Laird Institute of Spa Therapy to become a licensed Nail Technician. She joined The Skin & Body Spa in 2018 with so much excitement and desire to make her clients happy. Kim is always searching for continuing education opportunities to build upon her skills as a Nail Technician.
---
Erin U. – Nail Technician
Erin graduated from Plymouth State University with a bachelors degree in Psychology & Law. After college, she was hired by Coca- Cola where she had a 10 year career in management.
After having her two boys, Erin decided to try apprenticing as a nail technician at The Skin & Body Spa. Doing nails is something she's always enjoyed since she was a little girl & I absolutely loves it! Erin has a passion for art & making people feel good and is really happy she was given this opportunity.
---
Christina M. – Master Nail Technician
Christina's passion for nail care and beauty has spanned for more than 16 years, both as a professional and as a consumer. She received her training at Blaine Beauty School and, as the industry continues to evolve, she continues to maintain her training and education. She has received the Master Pedicurist Certification with the North American School of Podology. Christina is always actively pursuing more knowledge with webinars and following top leaders in the industry and it is very important to her to stay informed on the upcoming trends and the best, safest practices for her clients.
Exceptional customer service is her goal for each client she has. Christina is very meticulous, takes a lot of pride in her work as well as her space and makes sure all of the equipment she uses is clean and sanitized. She loves taking care of her guests' needs and customizing their service with different products and suggestions. Whether it's manicures, pedicures, gel polish or dip powder, she loves it all!
Check out her work on Instagram! @_pretty_plain_jane_
---
Juana N. – Nail Technician
Juana graduated from The Blaine Beauty School in 1993 as a licensed Nail Technician. She absolutely loves doing nails and gets inspired by making connections with people and making them feel happy and beautiful. Juana is also passionate about recommending the right products to her clients to use at home to keep their hands and nails healthy. It's important to Juana to help make a part of your day fantastic by giving you an exceptional experience!
---
Svet M. – Nail Technician
Svetlana has developed a strong passion for doing nails after learning on her own hands over the years. She feels your hands are what others see daily and why not make them look good." Nails don't always have to be about fun designs and colors. It's about cleaning them up and making sure they are nicely shaped and healthy." Svet's goal is giving her clients the best quality nail experience, beautiful nails and a smile on their face.
---
Hannah T.- Nail Technician
After working in law since she was 16 (and owning way too much make up and nail polish), Hannah's older sister decided to send in an application for Hannah to Elizabeth Grady Massage and Esthetics School in 2016 for the Esthetics program. After being accepted into school, Hannah's main focus was studying esthetics so she could better help her wedding clients with make-up application as well as skin care advice. After working for Elizabeth Grady for two years she then decided to expand her horizons by applying to be an apprenticing nail technician for The Skin and Body Spa. Hannah's main goal is to get you out of your comfort zone with colors (a little glitter never hurt!) as well as having a relaxing experience.
---
Ginny D. – Nail Technician
---
Allison M. – Spa Guest Relations Lead
---
Maria L. – Guest Relations
---
Clare D. – Guest Relations
---
Shelly P. – Guest Relations
---
Kate P. – Guest Relations
---
Susan L. – Guest Relations
---
Caroline S. – Guest Relations
---
Natalia P. – Guest Relations